BV Group Ventures LLC
Disclaimer Information

The information on this site has been prepared by BV Group Ventures LLC and its affiliates ("BV Group") solely for informational purposes.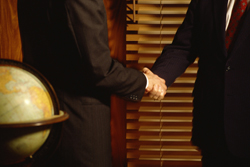 Thank you for visiting The BV Group website. By using this website, you agree to abide by the following terms and conditions. If you do not accept these conditions, do not use this website.
Website Use Terms & Conditions
This site is not intended to be, and shall not be construed as, investment, financial or other professional or expert advice. Information that has not been prepared by BV Group Ventures LLC which may be contained on this site is believed to be reliable, but no warranty is given as to its accuracy or completeness. All information on this site is subject to change without notice.

No information provided in this site regarding services or products shall constitute, or be construed as, an offer to sell or a solicitation of an offer to acquire any security, investment product or service, nor shall any such security, product or service be offered or sold in any jurisdiction where such offer or solicitation is prohibited by law or regulation.

This site contains information about funds and other investment products and services which are only available to certain accredited investors, qualified clients and/or qualified purchasers who have been pre-qualified by BV Group Ventures LLC.

International Use
Due to the global nature of the Internet, this website may be accessed by users in countries other than the United States. We make no warranties that materials on this website are appropriate or available for use in such locations. If it is illegal or prohibited in your country of origin to access or use this website, then you should not do so. Those who choose to access this site outside the United States do so on their own initiative and are responsible for compliance with all local laws and regulations.

Limitations of Liability
We are not responsible for any damages or injury, including but not limited to special or consequential damages, that result from your use of (or inability to use) this website, including any damages or injury caused by any failure of performance, error, omission, interruption, defect, delay in operation, computer virus, line failure, or other computer malfunction. You acknowledge that we provide the contents of this website on an "as is" basis with no warranties of any kind. Your use of this website and use or reliance upon any of the materials on it is solely at your own risk.
Governing Law
You agree that your use of this website and any disputes relating hereto shall be governed in all respects by the laws of the state of New York. Any dispute relating to the above shall be resolved solely in the state or federal courts located in Manhattan, New York.