Address:
1650 Tysons Boulevard, Suite 950
McLean, Virginia 22102-4879

Phone: +1 703 748 7400
Fax: +1 703 748 7401
E-Mail: info@bvgroup.com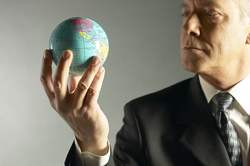 The BV Group primarily invests directly but also utilizes third-party funds, partnerships and joint ventures to implement specific investment strategies. Since its founding in 1995, The BV Group has invested in excess of 100 transactions and funds.

A representative sample of our investments include:
- Laureate Education is the leading owner and operator of international universities serving over 226,000 students in 15 countries with curriculum in over 100 disciplines


(KONE: SGX) - A Singapore based investment holding company active in energy, transportation, and education.


- Leading strategic block investment fund managed by Blum Capital.


- Leading California focused technology venture capital fund managed by Palomar Ventures.


- An independent research firm providing un-biased, data driven, real time research to institutional investors.


- Leading provider of data quality software.
The BV Group's real estate investment activities are managed by ARC Global Partners platform, the group's dedicated real estate firm.
Regulatory Filings - All SEC, FSA and SGX filings are submitted by the relevant corresponding entity utilized for each transaction in accordance with applicable laws and regulations.